In just under one week, ServiceNow's annual Knowledge user conference is kicking off at the Mandalay Bay in Lost Wages Las Vegas, NV. This is THE event in the ServiceNow community and hopefully everyone reading this is all packed-up and ready for it. Compared to similar user conferences, Knowledge is very education and networking-focused. There are great sessions and attendees are able to easily meet, mingle, and share new ideas.
For those of you who aren't registered yet, there's still time! As someone who's presented multiple sessions at previous Knowledge conferences, here's my breakdown on who needs to attend.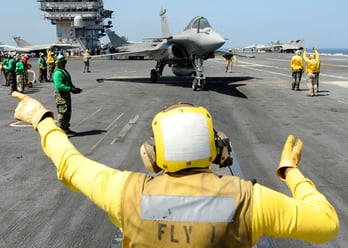 1. ServiceNow Admins
Do you keep the figurative trains on time with your instance of ServiceNow? Are you the dude or lady who "owns ServiceNow" at your business. Do you want to figure out how to get more done, faster, with your instance? Then you're the one juggling people, processes, and technology. Your company NEEDS you -- and that's probably why they're letting you go to Vegas for a week! You understand the how powerful ServiceNow is and you want to get every last drop of potential out of it.
Here's some sessions that I think would be beneficial for an Admin to attend:
Wednesday, May 18, 1:30 PM - 2:20 PM

18LA15 -

Access Control Rules: Securing Your Instance

Determining access privileges can often be difficult and challenging, but implementing roles and Access Control Rules (ACRs) in your instance is easy. Join us and find out how to create, edit, test, and debug ACRs that secure your instance. Prerequisite: ServiceNow administration.

Tuesday, May 17, 10:00 AM - 12:00 PM

17LA02 -

Agentless Discovery 101 (repeat 1 of 2)

Discover computers, network, storage, and other IT infrastructure resources using a secure, agentless architecture, and then automatically match discovered devices with existing configuration items (CIs), assign CI relationships, and map dependencies in the CMDB. You'll quickly see how easy it is to set up and configure a base Discovery system and start experiencing benefits almost immediately. This session is a great primer for the more advanced Discovery and Automation labs. Prerequisites: ServiceNow administration; configuration management, IP networks and management protocols like SNMP.

Tuesday, May 17, 10:00 AM - 12:00 PM

17LA14 -

Configure ServiceNow Without Scripting (repeat 1 of 2)

Whether you are new to ServiceNow or looking to add administrative functions to your toolbox, this lab is designed for you. You will explore a wide range of topics including state flows and how to allow non-administrators to create their own applications. Join us in this hands-on codeless learning environment and find out how you can configure ServiceNow without scripting.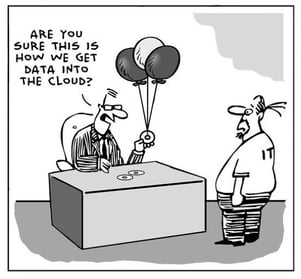 2. IT Leadership
Are you a CIO, aspiring CIO, or an leader in your field? Your challenges probably include managing budgets, time lines, and getting the most value out of your investments. This includes your investment in ServiceNow, so it's a great thing you'll be at K16.
One of ServiceNow's greatest strengths is how easy it is to expand the capabilities within the platform. There's even a full marketplace Store available now, to purchases apps quickly from 3rd-party developers. I'd recommend you spend your time at Knowledge learning how others have expanded their ServiceNow platform and how to do so in your enterprise the right way.
I'm recommend checking out the following sessions:
Thursday, May 19, 1:30 PM - 2:20 PM

19BC05 -

Enterprise Service Management - Driving Growth and Effectiveness Beyond IT

Latham & Watkins LLP is one of the global elite law firms, widely admired for being at the vanguard of the legal practice, client service and innovation. Building on its established focus on innovation and collaboration, Latham & Watkins will provide a practical overview of the steps required to make service management an enterprise discipline. In this session, the team will outline its journey at the beginning of 2007, to expanding ServiceNow far outside the walls of IT into the now, and showcase its most hi-impact successes in changing the way work is getting done firm-wide beyond IT. The team will provide real-life examples showcasing how the firm has: • Streamlined and standardized the processes in support of lawyers and staff across the globe • Automated workflow processes outside of IT • Gained visibility into workload, resources, capacity, effectiveness and assessment that allows for measures of accountability/the introduction of Key Performance Indicators (KPIs) and Service Level Agreements (SLAs) • Created services that can be accessed from a consumerized self-service portal • Captured and provided knowledge about work processes to enable self-help, cross functional process improvements and best practices And as a take-away, you will walk away with a how-to guide to successfully engaging with LoB counterparts to introduce and execute successful service management transformations. In addition, you will carry home the code of innovative solutions, customizations, KPIs and PA dashboards that Latham & Watkins have deployed in their enterprise to manage this effectively.

Tuesday, May 17, 3:50 PM - 4:40 PM

17BE08 -

Enterprise WOW! Transforming from ITSM to Enterprise Service Management

Lone Star College serves over 100,000 students, faculty and staff with six colleges and 19 instructional centers. In 2010, the Office of Technology Services turned to Service Now to transform IT into a service leader, what we didn't expect was that IT became the change agent transforming the enterprise. Today ITSM best practices and Service Now support IT, Financial Aid, Analytics, Human Resources and Legal - while additional business units are planning their move from email driven processes to service management practices. The end results of our ITSM journey enhanced our business alignment, service excellence and has delivered value to Lone Star College and the community we serve.

Thursday, May 19, 11:00 AM - 11:50 AM

19BA03 -

How Do You Eat the Service Management Elephant? One Bite at a Time

How do you gain executive sponsor support to take service management to the wider business? Many organizations and teams have been faced with service management being 'the elephant in the room'. In this session, hear a story of how patience, the right sponsorship, perseverance and a little bit of stealth can help you take ITSM and ServiceNow to the jungle outside of IT. This session includes tips on where to start … what comes first, the process or the tool? How not to fall into the trap of overcomplicated process design and if you do…how to come unstuck again.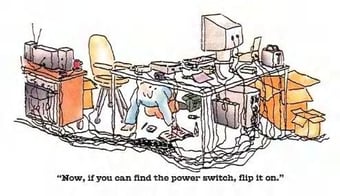 3. IT Professionals
Do you work on the Service Desk, or as a Change Manager, Asset Manager, Project Manager? Do you stare at a screen all day and keep your enterprise humming along smoothly? Are you the "go to" guy or gal to fix things that plug-in or light up?
If so, congratulations, you're an IT Professional. You're probably using ServiceNow a little bit, perhaps for Incidents and Service Catalog, but did you know there is so much more to the platform? Are you using ServiceNow as your authoratative CMDB? Do you even have a CMB? Have you planned any Projects or Portfolios in the platform? Are you managing documents, digital strategy, or performing IT Governance?
You know you can do all that in ServiceNow, right? Knowledge is the PERFECT opportunity to learn how to expand your platform usage. And why wouldn't you? You already know ServiceNow, you're trained in ServiceNow, and your data is already in ServiceNow! Keep going and really simplify your day's work by consolidating tools.
(And don't even get me started on what you're able to AUTOMATE in ServiceNow...we've got to keep some surprises for K17.)
Here's some sessions that I think would be beneficial for you to attend:
Tuesday, May 17, 11:10 AM - 12:00 PM

17BB12 -

Extending ServiceNow beyond the walls of IT

Northern Arizona Healthcare IT created their own application to support their plant and facilities department with a more robust ticketing system for their work orders. They transformed a department that relied on printed work orders and voicemail to a system that allows them to capture metrics showing time, cost savings and value added through complete work orders. The value added by having a tool with flexibility and measurable data, lead to the recent addition of the Preventive Maintenance application and further enhancements to the department workflow.

Thursday, May 19, 2:40 PM - 3:30 PM

19BD02 -

Field Service Management - Product Overview

Not all services can be provided remotely, often organizations are required to provide onsite services. Does your organization require onsite delivery of services, and have to manage a team of technicians? Do you have to often plan, schedule and assign work to technicians based on their availability, locations and skills? Do you want to provide your field services team with a modern solution to manage their work, with a world class mobile app? Learn about Field Service Management - key features and value adds and how it drives field service productivity and efficiency. Get an overview of the key use cases in both IT and Customer Service, as well as live product walkthroughs to see how this could be leveraged for your business needs.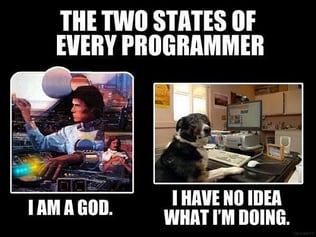 4. App Developers
Are you building things on, in, or around ServiceNow? Do you use the terms, "update sets", "REST API", "scoped applications", and "UI Actions" in daily conversation? Congrats! You're the reason ServiceNow HAS expanded capabilities. ServiceNow has many options now to both develop and share custom applications, include the ServiceNow Store. Hopefully, you're also able to stick around for CreatorCon and join in the app hacking fun.
I'd recommend attending these sessions at Knowledge 16:
Thursday, May 19, 3:50 PM - 5:40 PM

and

19CD01 -

Creating custom field inputs for ServiceNow forms

During this session we will explore how to make use of custom UI elements to facilitate filling out forms. We will cover how to create a slider element to set priority and a graphical block menu to select a category. Both examples will be created as standalone scopped aps so you can easily take them to your instance without interfering with any of your current work.

Friday, May 20, 8:00 AM - 9:50 AM

19CD08 -

Advanced GlideRecord Scripting

1. Best practices while working with GlideRecords (refactoring to reduce calls to the database) 2. Methods of rewriting GlideRecord queries for better maintainability (such as dot stacking of commands in a GlideRecord query like: .addQuery().addOrCondition() ) 3) Extending the GlideRecord object (adding functionality to GlideRecord via JavaScript prototypes) 4) Advanced encoded queries Labs will include: 1. Taking a GlideRecord in a loop and refactoring it using object array handling. 2. Rework of a large GlideRecord query into a dot stacked query. 3. Extending the GlideRecord object to have a Between dates SQL functionality 4. Techniques for building advanced encoded query conditions

Thursday, May 19, 1:30 PM - 2:20 PM

19CB02 -

Application Development, Lifecycle and Deployment

ServiceNow gives you many powerful tools to help you build and deploy your applications and customizations. Update Sets, Team Development, App Repositories, the App Store, and the new Source Control Integration feature all can play a role in your success. But which tool or combination of tools is right for you and your team? Learn how to make the most of these tools in this session.
Those are my thoughts, anyway. But I'm interested in hearing yours as well. Feel free to leave comments at the bottom of this post.
For everyone who gets to attend Knowledge 16, please stop by and see us at the Stave booth. It's P13, and we can't wait to show you and talk about all the applications that we've built using ServiceNow. I've made a handy map to help navigate to us, that's available under this link.