The Federal Information Technology Acquisition Reform Act (FITARA) is a 2014 law that represents the first major overhaul of information technology (IT) processes for organizations in the U.S. Federal government in near 20 years.
With FITARA's enactment, The Office of Management and Budget (OMB) published guidance to agencies to ensure that the law is applied consistently across the government in a way that is effective and feasible. The OMB provided a guidance document available here back in 2015.
Starting in 2016, every April 30th, all government agencies are required to submit an annual FITARA report that includes:
The annual IT review and self-assessment concerning how the previous year's IT operations coincided with what was planned for IT
Updates to IT Implementation Plans
CIO Assignment Plans
Updates, modifications, and future strategies for the agency's Common Baseline
Forward-looking strategic IT policies, initiatives, portfolios, projects, and budgets


Holy moley, that's a comprehensive list of requirements involving your agencies IT strategy and process! And the thing that FITARA really emphasizes are all your IT processes, as well as the share of responsibility between the various roles across your agency. The FITARA process involves multiple stakeholders within an agency, and successfully conducting agency self-assessments across disparate teams and locations can be a daunting task.
That's why we developed the Stave FITARA Manager, the first and only cloud-based software solution to guide your federal agency's IT organization through both the initial baseline and the complete annual FITARA process. FITARA Manager is built to securely run in the ServiceNow cloud platform and enables any number of active users to coordinate and conduct tasks in real-time from any worldwide location. The Stave FITARA Manager can "hold your hand" and walk you through all elements of the process easier, cheaper, and faster than you ever thought possible.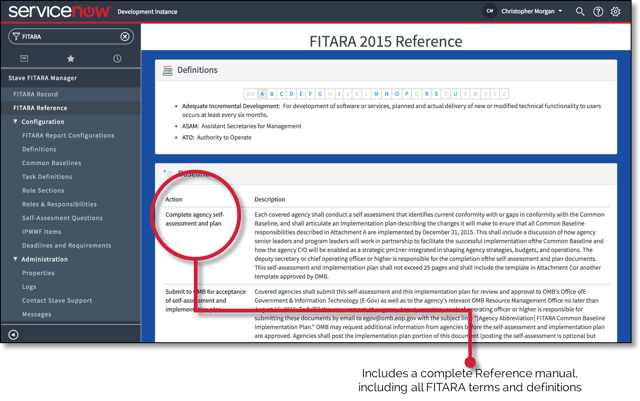 Here's a few highlights of the application:
Automatic self-assessment and annual report formatting, generation, and publishing eliminates time-consuming editing and design tasks.
Included reference manual and terminology list guides agency members with on-the-spot education and training
Full-integration with ServiceNow guarantees an authoritative view of all IT records and data
Centralized datasource of all FITARA activities ensures an accurate historical perspective and baseline true-up
Robust security and FedRAMP cloud datacenter compliance protects, encrypts, and secures 100% of agency data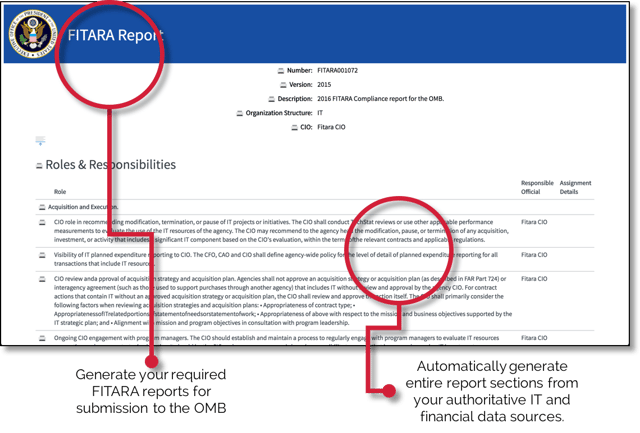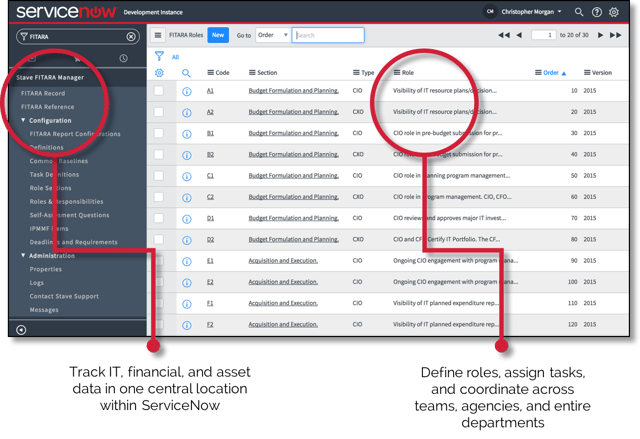 We're confident that your agency can benefit from the Stave FITARA Manager and would be happy to provide a demo to your team with no obligation.




For more information, on streamling your organization, visit our free Learning Resources Library.