Esri is the world-leader in Enterprise-grade map and geolocation data. A full 61% of all companies that pay for a map solution use a product from Esri to view, configure, and share interactive maps with highly-customizable layers in support of their enterprise.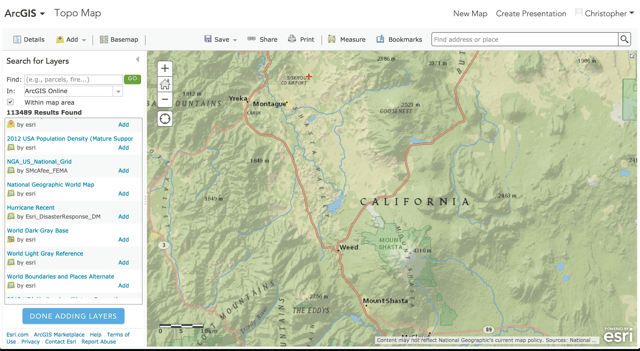 Consumers can benefit from Esri as well using the ArcGIS Online platform. With multiple map designs and thousands of layers to choose from, anyone can design and share a dynamic and interactive map over the web. By adding layers to the maps, customers can see overlay data of anything from political boundaries, California wildfires, hiking trails, crime scenes and more. The data available in these layers is limited only the creativity of the community who integrates, posts, and shares them.
What we've been missing, though, is the ability to see your ServiceNow data on a layer on top of an Esri ArcGIS Online map.
Thankfully, now our latest app -- Stave Maps -- solves that problem and adds advanced GIS capabilities to your ServiceNow instance. Stave Maps allows any ServiceNow customer to not only view Esri ArcGIS Online maps within ServiceNow, it allows customers to display their ServiceNow record data on the map. Any record types that have a "Location" field can be displayed on any public ArcGIS map. This can help enterprise see where their employees are physically located, or from what locations IT Incidents are be reported.
But there's more. Leveraging the power of Esri, an enterprise can see where their employees are physically located AND their proximity to a live wildfire. They can visually see if their data center locations are near an approaching hurricane or weather event to plan for upcoming outages. And they can see what new state congressional districts the regulated products they sell might be installed. The sky is (literally) the limit on what powerful data can now be displayed between Esri ArcGIS Online and ServiceNow.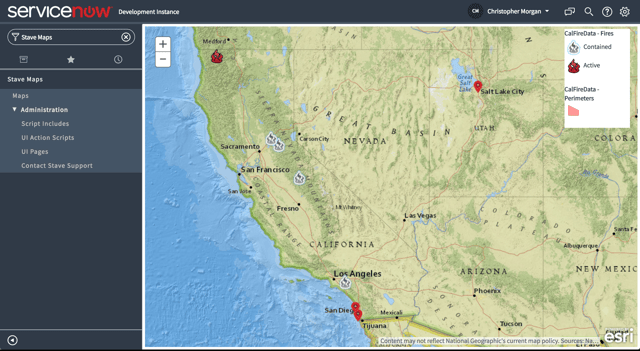 Stave Maps is available exclusively through the ServiceNow Store and is certified in the Fuji, Geneva, and Helsinki releases. As with all apps from Stave, full enterprise support and future upgrades are included with your subscription. Explore the power of ServiceNow and Esri today and forge new capabilities in your enterprise with Stave Maps.