IT professionals
aren't the only ones who get to experience the
glitz and glam
of the ServiceNow lifestyle —
regular old celebrities can benefit from the same amazing experience
as well.
The team at Stave recently took a stroll through Hollywood and contemplated how exactly certain TV, movie, music, and entertainment personalities could really benefit from the power of the ServiceNow cloud platform.
This is what we came up with:
Chumlee, IT Financial Management
History channel's Pawn Stars tells the story of Las Vegas-based pawn brokers, such as Chumlee. In the business, people come in hoping to sell their unique or interesting items to the pawn shop, who then hopes to sell them to other customers at a higher price in order to make a profit. Chumlee understands that he needs to make money on every item that comes into the shop. He knows every item has an expense, and it has a revenue opportunity, and he needs to track both to understand the profit potential.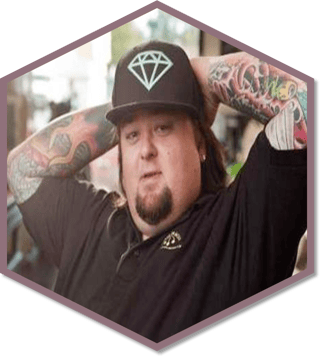 If Chumlee used ServiceNow, he would be able to easily scale up those concepts on business services that one part of an enterprise provided to another part using the IT Financial Management application.
ITFM can allow you to understand the true costs of what an entire service — take for example the whole Service Desk — costs. This is calculated for you based on labor and time, equipment required, and other data. ITFM then lets you determine what department might be consuming that service — such as the Sales Department — and understand what that consumption should cost them. This is important; we'd want to know if the Sales Department contacted our Service Desk 10x more than the Marketing Department, and we'd want to charge them differently.
What ITFM really does is turn a shared services provider, generally thought of as a cost center, into a profit center. This means that a provider like the IT Department can show the rest of the business that their budget isn't going into a black hole. Every dollar can be accounted for, and attributed to the area of the business it helped enable.
Chumlee is known for making some stupid mistakes on the show, and takes some joshing from his co-workers every episode. But with ServiceNow ITFM, you as a shared services leader can avoid that harassement from the rest of the business and act like the mogul you are.
Milana Vayntrub, Mobility and Customer Service Management
Milana is most-famous for her role as the "AT&T Girl", where she's always happy to help customers with their mobility needs. We feel that she would absolutely love ServiceNow's new mobile app and Customer Service Management application.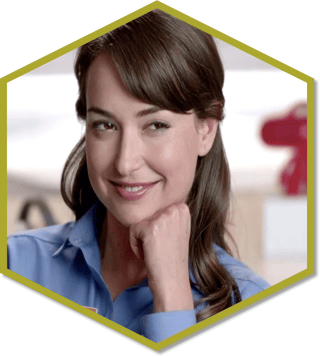 Enabling your users to interact with your support centers via their mobile device means they can communicate with you the way they want, wherever they want, whenever they want, and on the device they want. That means your customer is happy from the very beginning of the engagement, just like when people see Milana's infectious smile.
Plus while ServiceNow's heritage is with incidents and service requests, it's just the same thing in the customer service realm with cases and contacts. All the power, flexibility, and usability of the platform is there, but with terms the industry is more-comfortable with.
We imagine if Milana really wanted to scale up her operations and instead of requiring customers to talk into the AT&T store to talk to her, she used ServiceNow's integrated portals and Knowledge Management to provide self-service to customers. They may be easier and more cost-effective, but at least we'd miss see her face-to-face.
Caitlyn Jenner, Change Management
Winning gold in the decathlon is hard!
You don't become the world's greatest athlete without discipline managing your schedule and your equipment, and that's the crux of what you can accomplish with a Change Management process. We don't think that Caitlyn would have been able to win gold at the 1976 Summer Olympics in Montreal without a robust and defined plan on when to practice, with what coaches, and with what equipment. ServiceNow's integrated Change Management is the perfect tool to track tasks like that and identify conflicts, assignees, impacted equipment, and more.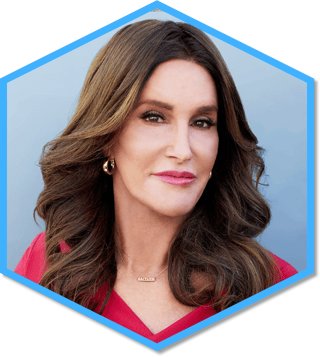 Think about it; when you need to win in challenges with such diverse requirements as the 100 meter dash, to the shot put, to the 1,500 meter dash you need to be able to change on the fly. Each of those 10 events requires 10 different sets of shoes, and 10 different sets of specialized training equipment, and 10 different specialized coaches. Caitlyn would need to understand and schedule when to practice each event leading to up the games, and each time ensure it was on the right part of the field, using the correct gear, and involving the appropriate people. What if the track is particularly muddy that day; can and should we work on our javelin throw? Did we bring the javelin? Does the javelin coach have free time?
The exact same process occurs when we make a change to an IT system in our enterprises. We must understand what the change is, identify what else may be impacted, involve the correct stakeholders and identify assignees to perform the task. And then we need to schedule the change and ensure timing isn't a conflict, and actually notify the assignee that he or she has work to do. And, oh by the way, we probably want to review the success or failure of the change and conduct appropriate analysis "from the tape" afterwards.
Just like Caitlyn, victory can be at hand for your enterprise when changes do occur if you are using ServiceNow, and your change process can be extremely successful, which will allow you to grab that flag and do a victory lap around the office.
Charlie Sheen, Problem Management
Bad boy Charlie Sheen has a rap sheet longer than the Helsinki release notes. He's been involved in altercations with police, has dealt with drug problems, and has gone on crazy bingers with platoons of women. Charlie has a exhibited a pattern of this behavior, with periods of intensity fading in and out.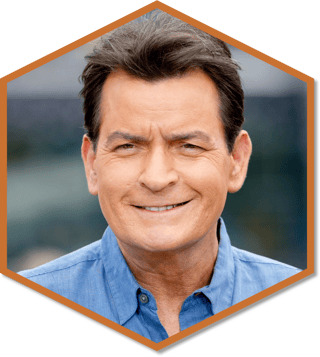 If he were using Problem Management in ServiceNow, he'd be able to identify the root-cause of his behavior incidents and hopefully stop them. See, that's exactly what Problem Management does — it helps you identify patterns of incidents, events, and outages, and identify what's really the underlaying cause of the problem. ServiceNow's Problem Management can also let you notify any affected parties when a work-around or solution is found.
Effective Problem Management can really provide value to any enterprise because you get to stop future incidents and outages from ever happening in the future. This saves time, productivity, and money, and really puts your IT department in the major leagues. If only Charlie would use ServiceNow to be more pro-active about getting to the unknown source of some of his issues, he'd be winning at terminal velocity like a real hotshot.
R2-D2, Runbook Automation and Orchestration
R2-D2 is an expert at engaging with other systems and have them automate a task on his behalf. While on the Death Star, he interfaced with the main computer to not only unlock Princess Leia from her prison cell, but was able to stop the trash compactor from crushing our heroes Leia, Chewbacca, Han, and Luke. He can manage the flight controls on an X-Wing Fighter, and learned that the hyperdrive was deactivated on the Millennium Falcon from the central computer on Cloud City.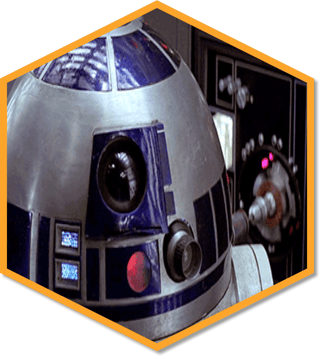 That's exactly how ServiceNow's Runtime Automation and Orchestration works — it's about using ServiceNow to automate and control other systems, just like R2-D2. Orchestration can allow you to automate everything from password resets to issuing complex industrial control systems logic commands right from your browser. And, unlike the computers in the Death Star and Cloud City, ServiceNow adds a layer of security and encryption to ensure that only proper authenticated users can wield this power.
We're sure R2-D2 would not only use ServiceNow Orchestration, but probably find his own ways to extend it, just like any normal customer can do.
Taylor Swift, Asset Management
Country to Pop crossover star Taylor Swift is currently riding high on the charts with her catchy hit songs. She's one of the highest-earning women in entertainment and is quite the catch. Taylor, probably realizing that she's the total package, has earned a reputation of burning through multiple boyfriends.
With having to keep track of not only those men, but any suitor gifts they provided, Ms. Swift would definitely use ServiceNow's Asset Management application to help her keep track of her boyfriends and eventually swap them out.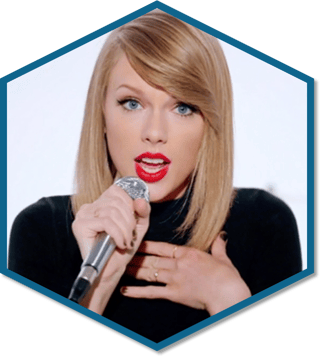 Asset Management would allow her to either manually or through an automated discovery process, track and record guys and follow their lifecycle from potential arm-candy, to interest, to wildly in-love, and then to either ex-boyfriend or the man beyond her wildest dreams. See, ServiceNow is flexible enough to allow any user to customize the important stages of an asset's life — from pre-procurement to disposal.
With all the homes she has around the world, Taylor could also use Asset Management to setup "warehouses" and stage where she's like certain boys to be pre-positioned where she could call them up to her as needed on-demand.
And when she's ready to end the relationship and shake it off, she can track any related depreciation and off-board the asset in a way that prevents him from seeing red.
We're sure with all the advantages it could provide her, Taylor Swift would make ServiceNow Asset Management her main squeeze.
Lee Iacocca, Configuration Management Database (CMDB)
The automotive genius behind both the Mustang and the minivan, Lee Iacocca, really understood how disparate components could come together to form a complete solution. He was in-tune with simplifying systems, reducing components, and delivering value. That's exactly what you're able to do with ServiceNow's integrated CMDB.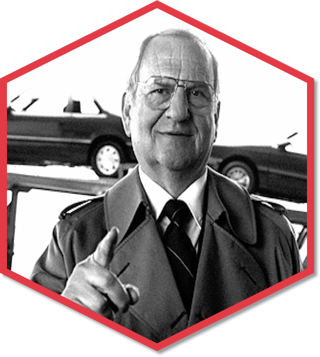 The Configuration Management Database helps you track and related equipment that comes together to deliver a business service. While your users see an HR System, you know that it's built from a web-server virtual machine running various PHP libraries, 3 databases, 2 switches, and a back-up storage device. And because having a robust CMDB in-place means you can ensure every component is working as it should, your users never even need to know those individual parts are there. They can concentrate on using the solution and receiving real value. That's similar to taking a truck chassis, a sedan drivetrain, and putting a 6-person cab on top to haul the whole family around.
We think that Mr. Iacocca must have had an intuitive sense on this process as he revolutionized two different car companies, and may have been able to go even further using ServiceNow.
Flavor Flav, Service Level Agreement Management
Flavor Flav always knows what time it is.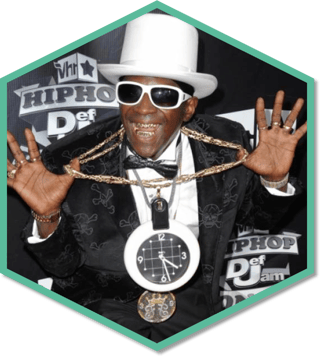 Everyone who provides a service to customers knows that if your delivery is late or otherwise outside the recipient's expectations, you become a public enemy. That's why Service Level Agreement Management is so critical for both sides to balance accountability and expectations. With the robust response, resolution, and availability SLAs you can define in ServiceNow, there's no question from customers on what to expect and automatic metrics calculated for providers to understand how they are performing. It's so lovely, it's like a surreal life.
Just like Flavor Flav, SLA Management puts the clock front-and-center, since when you are responding to a request and when you promise to resolve a request need to be measured in time. And also like Flavor, having defined and measured SLAs can make any fulfillment team look great and you'll be acting like a hype man to the rest of your business talking about how solid your latest KPIs are. Yeah boy!
Awards Season?
Do you feel like a celebrity when you're using ServiceNow? How are you and your entourage using the platform beyond IT? Let us know in the comments below.